Reputation Built On Service
MCM Heating & Air is the oldest family-owned and operated HVAC business in Cooke County. Since 1967, we have worked diligently to ensure that each customer knows that they are the most important customer we have.
Running a successful heating and air conditioning company for over 56 years requires a passion for quality and customer service. Every time we step foot in a customer's home, we put our reputation on the line. Our honest, straightforward approach and attention to detail are the secret to our success.
We Offer Solutions
Unlike many HVAC repair companies, we don't enter every home looking for a reason to replace their furnace or air conditioner just to pad our profits.
Our policy is to look at your entire home as a whole, with your family's ultimate comfort in mind. We don't want to confront our customers with unnecessary costs, but we also don't want to just slap a band-aid over their problems.
So, we investigate the problem thoroughly to find the cause and then recommend the best solution. Whether it is a simple repair, a replacement part, or a completely new system, our unique ability to look at the entire house as a system helps us get to the root of the problem and fix it accordingly.
We Do Our Job Right
We are proud of the reputation MCM Heating & Air Conditioning has earned over the past 56 years. A record like ours does not happen by accident. We work hard every single day for our positive reviews and testimonials.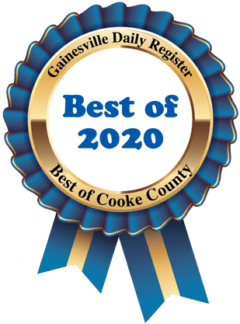 We have been an independent American Standard Dealer since 2002. We are the only Authorized Dealer of American Standard's full product line in Cooke County.
We are a "Diamond Dealer" with American Standard, and we have won their "Outstanding Dealer Award" every year since 2006.
We were recently voted the "Best Heating and Air Conditioning Company" in Cooke County for 2020.
If you are experiencing a heating or air conditioning failure in your home, don't hesitate to call us at (940) 668-7129. We are ready to put our reputation on the line for you!